2018 Golf Show Schedule and Information
Are you thinking about planning a golf vacation of a lifetime? Make sure to drop in at a golf show near you! We will have a Coastal Alabama Golf representative at the show to help you plan your next trip. Don't just show golf deals, show hundreds of exhibitors, watch demos, see what's trending, and get huge discounts on merchandise. We hope to see you at the following shows:
Each title is linked to the show info.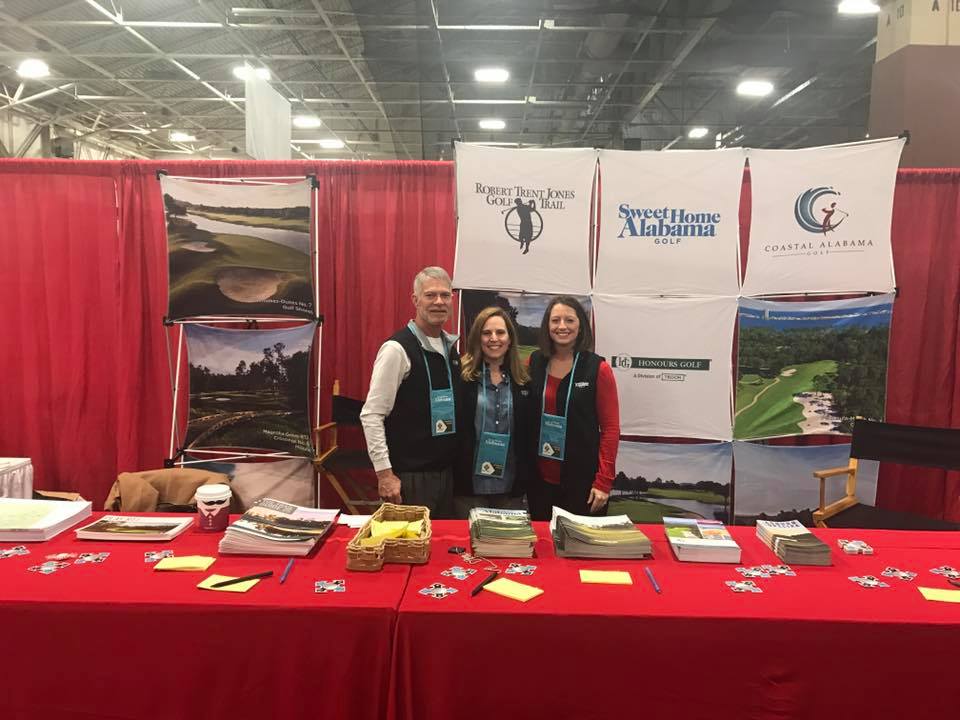 January 12-14
Show Hours: Fri 5-9; Sat 11-7, Sun 11-5
Duke Energy Convention Center
January 19-21
Show Hours: Fri 11-5; Sat 10-5, Sun 10-4
Indiana State Fairgrounds
February 2-4
Show Hours: Fri 12-6; Sat 10-6, Sun 10-3
February 9-11
Show Hours: Fri 11-5; Sat 10-5, Sun 10-4
St. Charles Convention Center
February 9-11
Show Hours: Fri 2-9; Sat 10-6, Sun 10-4
Overland Park Convention Center
February 16-18
Show Hours: Fri 11-5; Sat 10-5, Sun 10-4
St. Charles Convention Center
February 23-25
Show Hours: Fri 12-7; Sat 9:30-6, Sun 9:30-4
Donald E. Stephens Convention Center
February 23-25
Show Hours: Fri 12-7; Sat 10-6; Sun 10-5
March 2-4
Show Hours: Fri 12-7; Sat 10-7; Sun 10-5
Seaport World Trade Center
March 9-11
Show Hours: Fri 12-6; Sat 10-6; Sun 10-4
Wisconsin State Fair Exposition Center